GLASGOW – REBECCA VASMANT (Made In Glasgow / Know The Way / Ministry of Sound) – 30th July – Huwaiian Luau – Family Rave
Award winning Family fun for the post-rave generation of parents. Helping parents be responsibly irresponsible with family raving since 2013. We are the premier and award winning family rave experience having proudly won 3 years in a row at the
National Family Arts Festival Awards
, running events UK wide with the pick of the crop when it comes to DJ talent. We're returning to Glasgow for our 3rd event of 2017, and we're going from strength to strength!
So what's happening this time around for Glasgow?
 This time around we will be hosting a Hawaiian Luau themed rave like no other, it's optional but we fully encourage you to dress up, it's all part of the fun!
*
Special guest this month we have Rebecca Vasmant who is no stranger to Glasgow, when she is not touring the world for Ministry of Sound, or playing shows on BBC radio, she is running nights in the city like 'Made in Glasgow' and 'Know the Way'. All the while pushing and perfecting her style of House and Techno to the masses on all fronts. We expect this event will be massive fun for all, it's sure to be a real belter!!!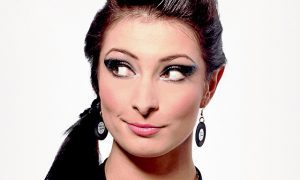 [mixcloud https://www.mixcloud.com/Moir%C3%A9_Artist_Management/mam-mix-of-the-week-rebecca-vasmant/ width=100% height=120 hide_cover=0 light=1]
[mixcloud https://www.mixcloud.com/rebecca_vasmant/rebecca-vasmant-corridors-of-house-mix/ width=100% height=120 hide_cover=0 light=1]
* Licensed bar
* Club lighting
* Craft area with themed crafts
* Play area with tents and tunnels
* Giant colouring-in mural
* Babies-only safe space with soft mats, cushions and ball-pool
* Our legendary Parachute dance
* Glowsticks and transfer tattoos
* Bubble machine
* Smiley happy stewards
And the practicalities;
* Glasgow Managers and venue sound technicians constantly monitor sound levels to be safe for even the smallest ears throughout the event.
* This is a standing/dancing event with limited seating. Please contact us if you have mobility issues.
* Please be prepared for the event to be busy – it is a rave!
* No buggies are allowed INSIDE the venue, we encourage use of slings where possible, but there is a dedicated and well covered buggy park at the entrance.
* The event is conducted indoors with club lighting (no strobes), although Drygate isn't that dark generally we advise when entering please allow a few minutes for your eyes to adjust. Please no running!
* Tickets – Adult £8.00(+bf), Child £6.00 (+bf) Pre-Walking Infant Free (But still requires a ticket)
* 2pm-4.30pm
We also have free Fruit Bowl snacks to take home!
Big Fish Little Fish
2 – 4 Hour Party People!
For families with younger children (8s and under) though older siblings are welcome. Adults are not admitted unless accompanied by a child. Parents must remain responsible for their children at all times. A max of 3 children per adult. A max of 4 adults per child (and such groups must be pre-approved by emailing infoscot@bigfishlittlefishevents.co.uk before buying tickets). Tickets are non-refundable but if anybody with tickets finds they cannot attend a sold-out event please email infoscot@bigfishlittlefishevents.co.uk and BFLF will attempt to put you in touch with people seeking to buy tickets.