BIRCH COMMUNITY CHESHUNT: Big Fish Little Fish Schools Out Family Rave 5 August 2-4pm DJ Toshiki Ohta
Come and discover the magical Birch Community (Cheshunt). It is set within 55 acres of nature, just 30 minutes north of London. Part hotel, part members club and all parts fun.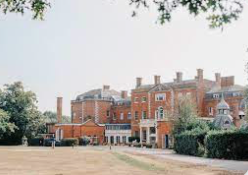 Oi oi! The original family rave Big Fish Little Fish comes to Birch for the first time for an outdoor, festival-style rave-up for all generations of ravers this Summer. Featuring an eclectic set of rave music from acid house onwards DJ Toshiki Ohta will bring the beats while you dance in the field through bubbles, foam and balloons. Have a breather and get stuck into the craft area or toast the joys of Midsummer at the licensed bar. 
This award-winning event is designed particularly with families with 0-8-year-olds in mind but all ages are welcome. Tickets from £8. Under 2s free.

'credible music…magical' Time Out
'The best thing we do together as a family' BFLF Regular
'The best day of my life' BFLF 6-year-old attendee
'I delayed my c-section to come here.' – recent BFLF attendee
Eight-time Winner of the Arts Council Fantastic for Families Awards. 2023 Festival Kidz Award Best Family Music. As seen and heard on BBC Music Biggest Weekend, BBC News, BBC 6Music, PopSugar, Evening Standard, The Guardian, The Mirror, Sky News, Mixmag, The Sunday Times, Glastonbury Festival, Victoria & Albert Museum, and National Gallery.
Please be aware that the event will be held outdoors in a festival-style environment. Please dress appropriately for the weather.
Terms and Conditions
Parents remain responsible for their children at all times.
For families with younger children (8s and under) though all ages are welcome.
Adult-only groups are not admitted. A max of 3 children per adult in a family. If attending as a large party (more than two families)please ensure one adult to two children minimum.
If there are more than 4 adults per child in your group please email info@bigfishlittlefishevents.com for pre-approval before buying tickets.
Tickets are non-refundable
Each member of your group must have a ticket. Under 2-year-olds are free.
The event will be busy with hundreds of people attending. The dancefloor is for adults and children to dance together. It is meant to create a club-like atmosphere so there are no DJ requests/birthday shout-outs.
Please be aware that the event is standing/dancing in a field with no seating.
Music is playing at a safe volume for all. Most parents do not use ear defenders on their children but if yours are particularly sensitive to noise or if you want them to nap then you might want to consider it.
Each event is stewarded and risk assessed in advance.
We advise you to wear small babies in a sling on the dancefloor.
A licensed bar will be open during the event but no glass is permitted.
We may photograph or film small parts of the event and by entering you are giving your permission for these to be used for BFLF or Birch promotion purposes.
DJ lineup may be subject to unavoidable change.