BFLF @ Woodland Dance Project : 30th September 2017, Vogrie Park, Nr Gorebridge, Edinburgh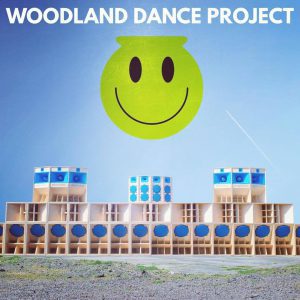 Family fun for the post-rave generation of parents. Helping parents be responsibly irresponsible since 2013.
We are DELIGHTED to be involved in the phenomenal Woodland Dance Project as we add another dimension to their hugely successful events at Vogrie Country Park, Edinburgh. This is the first family friendly element to be added to Woodland Dance Project which launched in March this year. We will be located inside the Elektrikal Soundsystem Tent, so the event will be undercover (just the assurances we need for our unpredictable Scottish weather!) and you just know the sound will be awesome!
What kind of fun are we going to have?
* Club DJs (lineup TBC) playing upfront dance music
* Licensed bar (located in main Woodland Dance Project arena, 2 mins from tent)
* Club lighting
* Parachute dance
* Free glowsticks and transfer tattoos for the kids
* Bubble machine
And the practicalities;
* Sound levels monitored to be safe for even the smallest ears
* This is a standing/dancing event with no seating. Please contact us if you have mobility issues.
* Please be prepared for the event to be busy – it is a rave!
*No buggies are allowed INSIDE the tent, we strongly encourage use of slings where possible, especially due to the rough terrain in the park itself. There will be extremely limited buggy park at the entrance of the tent, and it will not be fully weatherproof.
* The event is conducted iundercover with club lighting (no strobes), when entering please allow a few minutes for your eyes to adjust. Please no running!
* Tickets – Adult £8.00, Child £6.00, Pre-Walking Infant Free (But still requires a ticket)
* 12pm – 2:00pm
* Please note that the main arena for Woodland Dance Project will be open at the same time, but only those with Big Fish Little Fish wristbands will be allowed to enter the specific area. This will be stewarded to protect our guests and comply with our Child Safeguarding Policy.
Big Fish Little Fish
2 – 4 Hour Party People!
For families with younger children (8s and under) though older siblings are welcome. Adults are not admitted unless accompanied by a child. Parents must remain responsible for their children at all times. A max of 3 children per adult. A max of 4 adults per child (and such groups must be pre-approved by emailing infoscot@bigfishlittlefishevents.co.uk before buying tickets). Tickets are non-refundable but if anybody with tickets finds they cannot attend a sold-out event please email infoscot@bigfishlittlefishevents.co.uk and BFLF will attempt to put you in touch with people seeking to buy tickets.